Day 4 of Chicks being born at Fern House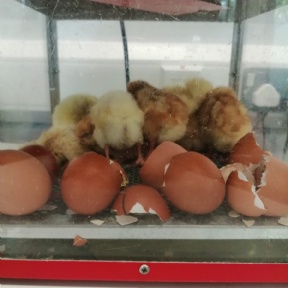 Only 1 chick left to hatch!
So we came in to work this morning and all but 3 chicks had hatched! Throughout the day we had 2 more chicks hatched, and now we are left with just one chick to hatch!!
Here are some images from today... The darker coloured chicks are females and the yellow ones are male...