Day 3 of Chicks being born at Fern House!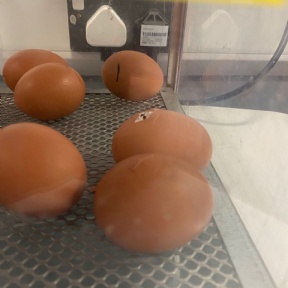 As you can see, our eggs are starting to hatch! With all eggs expected to hatch by 30/04/2021 we are pleased to say that at around 11:57 this morning (28/04/2021) our first chick entered the world. Here is a video to show you what happened! Keep chicken this page out for more eggciting details!
Then there was 3 at around 13:30 Chick number 2 was born....