Boccia Champions!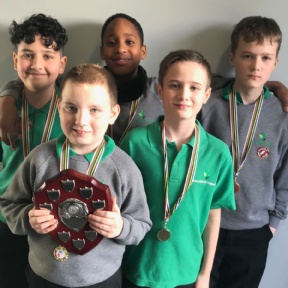 Fern House take home first prize in the annual Boccia tournament
Boccia is very similar to bowls. It can be played by individuals, pairs, or teams of three. The aim of the game is to throw leather balls — coloured red or blue (which side uses which is determined by a coin toss) as close as they can to a white target ball, or jack.
On Wednesday 15th January our pupils attended the annual Boccia tournament. We took 5 pupils to compete against 15 other schools at Chace Community School. Our pupils were focused, strategic and above all else they were sportsmanlike. After two hours of very close matches Fern House came out in first place.
As a result of finishing first Fern House are now able to compete in the London Youth Games! They will be representing Enfield and compete against other schools across London. More details will follow.