Phonics and Reading Detectives!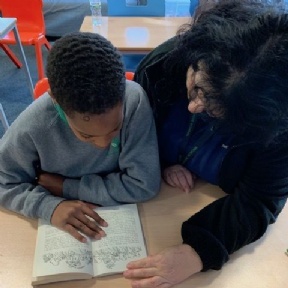 This week we have introduced our new Early Reading and Comprehension curriculum. All pupils were assessed before the half term and are now in small groups within the classroom being taught either phonics or comprehension skills between 9:15am and 9:45am. We will be inviting all parents to the school to see our fantastic pupils develop their love of reading and their ability to understand a text.
Please ask your child to explain what they are learning in these lessons. Every afternoon from 1:45pm, all pupils are being read a story by an adult from their class. We want our pupils to experience a wide range of texts so that they learn to love reading and develop their language skills. This will also help your child to end the day calmly and positively. Please ask your child about the book they are listening to.